Active Shooter Response
Feb 24, 2022 - 11:30 AM (ET) - Downtown Market GR 435 Ionia Ave SW Grand Rapids, MI 49503
Hosted by Western Michigan, Grand Rapids, MI
About this Event
This presentation will review what to do in an active shooter situation including employer and employee responsibilities, working with first responders and coping with the effects after an incident.
Learning objectives:
Active Shooter Statistics- Dispel the notion that this won't happen here!
Employer responsibilities- OSHA requirements and recommendations and civil liabilities.
Situational awareness- Planning is the key! When/ then thinking strategies.
Employee responsibilities- Who is coming to save me!?
Reacting to first responders- What can I expect from the police and EMT response?
The aftermath- When I survive this event, will I survive the event? How to deal with the aftermath as an employer. Strategies and resources to help you carry on.
Stories from the field. None of this would be as powerful without actual stories to back it up; and so we present them.
Featured Speakers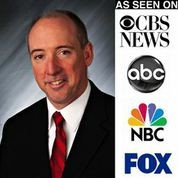 Dan Skoczylas
Hawkeye Security
Dan began his career in law enforcement as a patrolman with the Hickory Hills Police Department in 1989. He spent a number of years serving in a patrol function before taking on the assignment of developing the agency's first Gang/ Narcotics Unit. After overseeing this project for a couple of years Dan was assigned to the United States Customs Task Force where he served from 1997-1999, working international narcotics smuggling and money laundering cases in a federal jurisdiction. Dan returned to the Hickory Hills Police Department as a Detective until being promoted to Sergeant in 2001 and then to Lieutenant in 2007. He retired from the Hickory Hills Police Department in 2014.
Dan is a founding member of CLS Background Investigations/ Makton Investigations, overseeing the private sector background investigations program for CLS and a Supervisory Investigator for Makton. He also spearheads the Active Shooter Response Training for Hawkeye Active Shooter Response. Dan is a recognized authority in the background investigations, security and active shooter response training arenas and a certified Workplace Violence Prevention Specialist.